Biblical EQ - Emotional Intelligence For Christians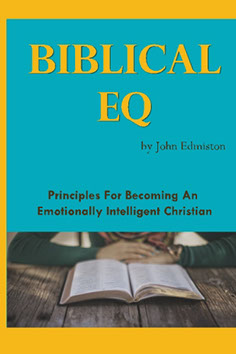 A Biblical EQ Seminar comes in two versions. The full seminar is 10 sessions and the brief seminar is 6 sessions. Each session should be 90 minutes or so to allow for questions.
John Edmiston lives in the Los Angeles area and can easily travel anywhere in the USA.
TIME: The 6 session brief seminar is Friday night + Saturday, the 10 session full seminar is Friday night + all day Saturday + Sunday afternoon.
COST: Economy airfares, modest accommodation and a love offering for John Edmiston should be covered by the host church. If the church has 30 people attend and $30- $40 per person that should easily cover these costs.
See contact details below.
Seminar Session Topics (Full Seminar)
Jesus And Our Emotions
The Role Of The Holy Spirit
Great Saints vs. Carnal Christians.
Correcting Our Perceptions
The Thoughts And Intents Of The Heart
The Learning Organization
Emotions And Our Physiology
The Masterful Mind
Naming And Evaluating Emotions
Christian Social Skills